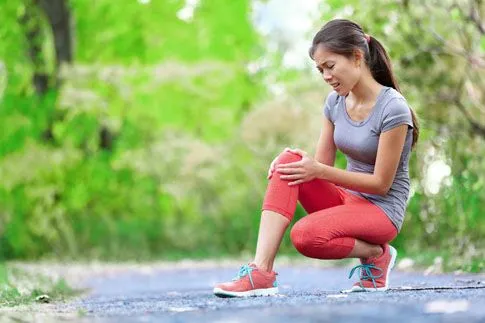 Our Chiropractic office near San Diego is available for joint pain care.
When you suffer from a personal injury, you can rely on Dr. Nathan Anderson for individualized care. At Anderson Personal Injury Chiropractic we provide a non-invasive approach to personal injury care that is effective for pain relief and personal injury recovery.
What to Expect at Anderson Personal Injury Chiropractic
When you visit Anderson Personal Injury Chiropractic for your personal injuries, you will meet with our professional staff. Dr. Anderson will ask a variety of questions designed to help diagnose your particular issue. You will be asked about the nature of your pain and discomfort and will have an opportunity to discuss how you believe the injuries were incurred.
Dr. Anderson will gently manipulate certain areas of your body and spine to further assess the extent of the injury. At no point during your visit will there be any invasive treatments. The practice of chiropractic is entirely non-invasive, so you don't need to have any injections or anything of that nature.
Once you and Dr. Anderson have discussed the extent of your injuries, you will then be presented with treatment options. Your treatment will begin upon your consent and commence based on your availability.
When you work with Dr. Anderson, you can be assured of the support you need to recover from a wide range of personal injuries such as:
Motor vehicle accident injuries sustained such as back injury, whiplash, neck stiffness and pain, headache, dizziness, concussion, and general joint discomfort and pain
Slip and fall accidents that result in personal injuries to the spine, back, neck, knees, hips, shoulders, wrist, and elbows
Sports-incurred injuries such as tendon and muscle twists, strains and sprains, head impact and concussions, joint pain and stiffness, back pain, "frozen" joints, tennis elbow and runner's knee
Work-related injuries such as slip and falls, repetitive motion injuries, carpal tunnel, lifting injuries and lower back pain
Defective product injuries that have left you with back pain, joint pain, fatigue, and neck discomfort
Working With Your Needs
Often, your personal injuries may be part of a larger situation where you may need written evidence of your injuries for your legal team. You can rely on your chiropractic team to provide whatever physical evidence there is, such as written reports, photographs, or x-rays. We will work with your needs as much as possible so you have proof of your personal injuries.
When you work with us, you can be assured of swift, non-invasive support for your personal injuries. Contacts us Anderson Personal Injury Chiropractic at 800-462-8749 to schedule an appointment or to learn more about joint pain management care.